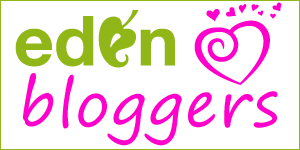 Warning: This post contains links to EdenFantasys' online adult store. The website is intended solely for viewing and purchasing by an adult audience. If you are under 18, don't visit.
Eden Fantasys is a well known adult shop, they specialize in sex toys - but did you know they also carry fragrance, candles, and yes, even cosmetics! I recently learned this while browsing through some of the categories.
I'm really thinking about trying out this fragrance from EdenFantasys - it is described as a sweet floral with added pheromones - I've never tried anything with added pheromones before so this seems really interesting to me.
Check out their cosmetics - EdenFantasys.com has quite a few unique cosmetics products, I really liked this bronzer that they carried and I am really considering trying it out!
Another review mentioned of how long lasting this bronzer is,  even stating that it lasted her through a whole day and night - this sounds like something I need! The bronzer that I'm currently using fades so quickly! I really love the pattern of the bronzer, I love leopard print, so cute! I also really like that it has multiple colors, that way it won't be too dark for my light skin.
I'm super excited to try a few of Eden Fantasy's products out! I hope you give Eden Fantasy's a visit!
Disclaimer: A gift card will be provided in exchange for this post by EdenFantasys through their Eden Bloggers Program.  No monetary compensation was received for this post and all opinions are 100% my own.